How many of you have been on the river and been involved in a situation where you were walled in, and needed to extract a boat, but simply couldn't due to lack of anchors?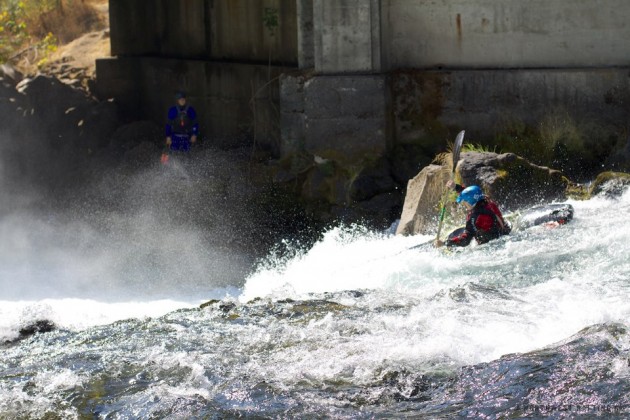 Having witnessed this last weekend in the new gorge on the Lower Lower White Salmon, Washington, I have added a few climbing Nuts and Hexes to my pin kit. These tricks of the climbing trade are lightweight additions to the pin-kit that make it possible to extract a boat when the only option for an anchor is a crack in the rock (if only I were a climber and had this epiphany sooner!).
Nuts are used in climbing, come in a variety of sizes, and can be wedged in various cracks in the rock. They are more or less a small block of metal attached to a loop of cord or wire.
Hexes are similar to nuts, however consist of a hollow hexagonal prism with tapered end. The prism is usually threaded with cord. Hexes come in a variety of sizes and are usually be tapered at the bottom.
Both Nuts and Hexes can be placed in cracks in the rocks, and tugged on to secure. If you are on a river, and in need of an anchor, whether it be to extract a boat or to anchor someone for safety, use a hex/nut! Once placed, clip a carabiner to the wire/cord and you can set up whatever system you like, Z-drag included!
This is a must have from now on in my pin-kit! I am currently carrying a #1 nut, and a #4 saddlewedge.
Makes a great Christmas present, too!
For more info on what to carry in your creeker, check out my earlier
post
.
See you on the river,
Kim Becker