Greetings Team Sundance!
Have you ever considered becoming a kayak instructor? If you love kayaking and are passionate about helping others experience the magic of this sport, then you should give it some thought. This is J.R. Weir, lead instructor for Sundance Kayak School, and this year I became an ACA certified Instructor Trainer. On March 23 I am launching my first ACA instructor certification class, for Level 4 whitewater kayaking. The class will be in Port Angeles, Washington, in cooperation with Sundance Kayak School and Olympic Raft and Kayak.
This class is designed to develop instructional and personal paddling technique and to prepare you to teach our beloved sport at the highest standard. It is about building great instructors and effective mentors. We emphasize safety and fun, while building creative progressions for paddling success. In addition to developing their technical skills, candidates will also hone their "soft skills" in order to become a more perceptive and flexible teacher.
You do not need to be a class 5 kayaker to take this class. There are 4 levels of certification, ranging from level 1 (Ability to teach intro-level kayaking on class 1) to Level 4 (Ability to teach whitewater kayaking on class 2-3). There is a saying in this business: "There are kayakers who teach, and there are teachers who kayak." If you are a teacher who kayaks, then this is the class for you.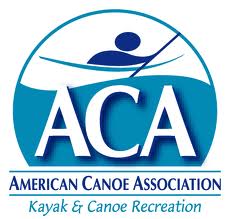 The American Canoe Association is a worldwide organization, dedicated to promoting safety and education in paddlesports. It is the gold standard for kayak instruction in the country. ACA instructors enjoy member benefits through the ACA such as pro-deals, discounts, recourses, and access to affordable insurance for your classes. With this certification, you will have everything you need to start teaching classes for yourself. This is your opportunity to promote paddlesports, spread the love of kayaking, and have a job doing what you love!
I am very excited to add this class to the curriculum at Sundance. Taking an instructor course is a way to take your personal boating to a whole new level – as you may know, perhaps the most effective way to learn something is to teach it to someone else. If you are already helping other kayakers, wondering what is the next step in your own progression, this is it.
Sundance has been well-known as a center for learning and cutting-edge instruction for almost four decades, and we are committed to leading the industry into the future.
For more information about our ACA Instructor Certification courses please email [email protected] or call, J.R. at 707-954-3248
Happy Boating!
J.R. Weir
Sundance Kayak School