Yesterday I participated in the Sandy River Showdown, an adventure race on Oregon's Sandy River. The race was a 7 mile kayak/cataraft paddle race followed by a 4 mile trail run. Although it was grueling it was also beautiful and rewarding.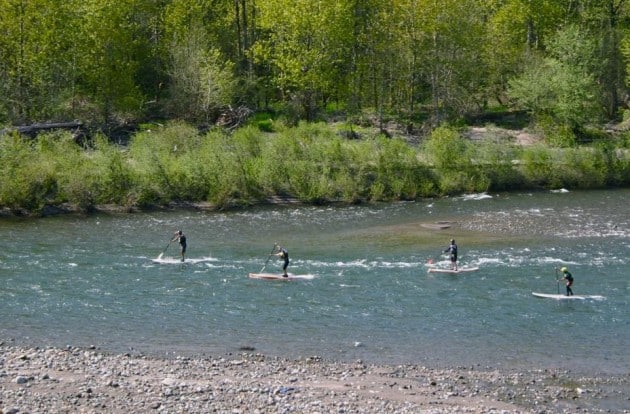 After the adventure race, there was a demonstration Stand Up Paddleboard (SUP) race through Class I river near Oxbow Park. There were 5 of us in the expert category (this is a very new sport, so "expert" is relative) that battled our way downriver. I finished 3rd and had the pleasure of watching the 1st and 2nd place finishers battle it out down the home stretch. However, despite placement, we all agreed that anyone who didn't fall off was a winner!
This is a wonderful annual event that supports Team River Runner PDX and We Love Clean Rivers, both of which are admirable river protection agencies.