Four years ago, when I first saw the Diesel 80, I giggled. When I first paddled the Diesel 80, I laughed. The more I paddled the Diesel 80, I fell in love.
At 5'6″ and 120 lbs, I'm not your typical Diesel 80 paddler. In fact, I don't even fit in the designated weight range of the boat: 150lbs-250lbs. With that said, with only a little extra effort in the form of some extra hip and foot foam, and a lifter pad, the Diesel 80 is both my river runner and creek boat. Before we go any farther, it's important to note the Diesel series currently on the market (60, 70, 80 gallons) is a RE-DESIGN of the old Diesel (65, 75). While the name is the same, the boat is completely different! The newly redesigned Diesel has more of a peaked deck to aid in resurfacing, and offers a wicked fast combination of continuous rocker and planing hull. It's incredibly stable, boofs like a dream, holds an edge easily, and is a very forgiving boat to paddle.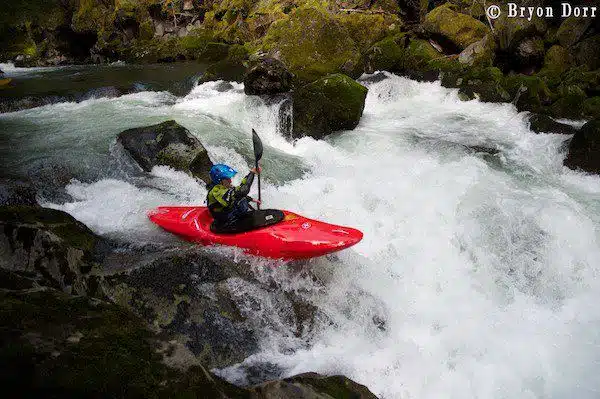 Stability:Â The Diesel has great primary and secondary stability. Â It is incredibly stable, giving you the confidence for those hairy ferry's or sketchy eddys. It's rocker profile and planing hull allow you to carves swiftly over eddy lines, and through boils, staying on the surface, carrying you to safety.
The Ride: Leaving an eddy, its planing hull and continuous rocker gets up to speed quickly, and maintains speed and direction throughout rapids. It's edges are responsive, allowing for precise steering, without feeling like the tail end your boat is "drifting". It goes where you want it to go. What more could you want? Oh yeah, how about a boat you can also surf on a wave, and spin in a hole? The Diesel is my choice for creeking!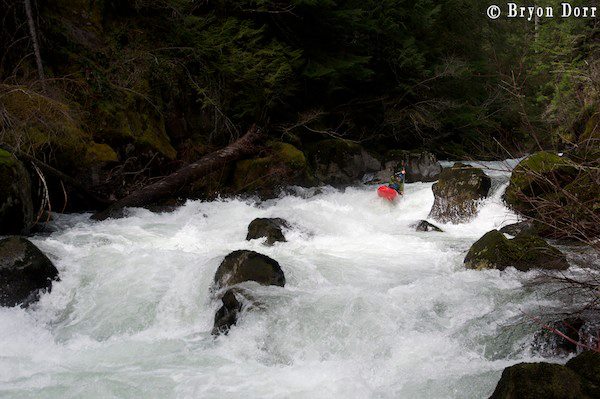 Cargo Capacity:Â I've taken my Diesel on a few self supports, and have been able to fit all but the kitchen sink…although it is difficult to front load the kayak without completely taking out the bulkhead (this is a pain to do everyday on a self-support). Two-piece breakdown paddles fit nicely in the stern, and when loaded down with gear, the boat remains responsive and easy to paddle.
Outfitting:Â Like all Wave Sport kayaks, the Diesel 80 is a breeze to outfit. It has standard Wave Sport "Whiteout" outfitting, and comes with all the foam you could ever need. For tips on how to outfit your Diesel, Click HERE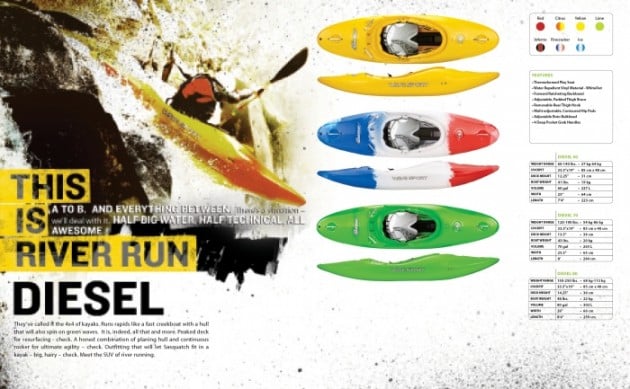 Visit your local dealer to demo a Diesel or go HERE for more information! See you on the river!
Kim Russell