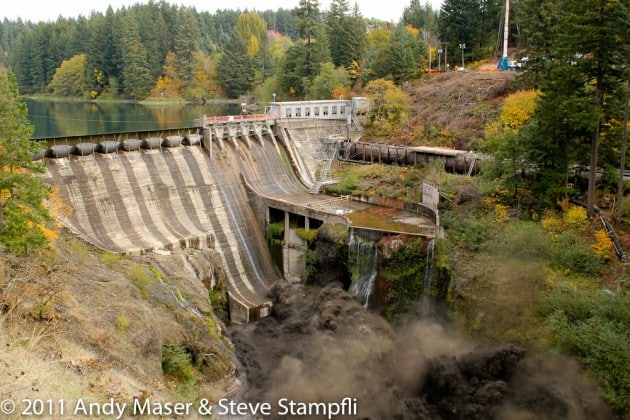 October 26, 2011 is a day that will go down in history as the first time in over 100 years the White Salmon River has been set free. As groups gathered watching the action on a nearby TV, a hole was blown in the 125′ tall dam, and in less than two hours, the reservoir behind the dam had been drained completely. Watch the Video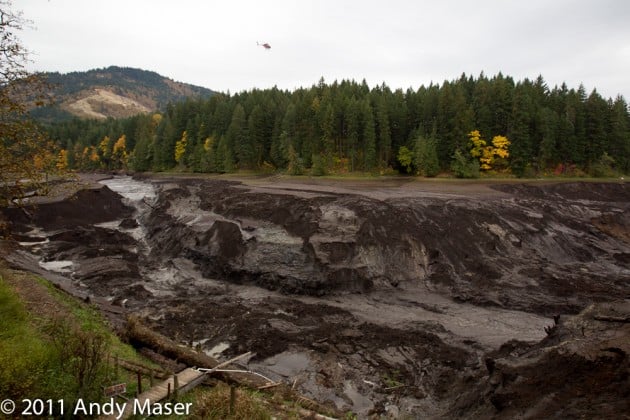 The riverbed upstream of Condit Dam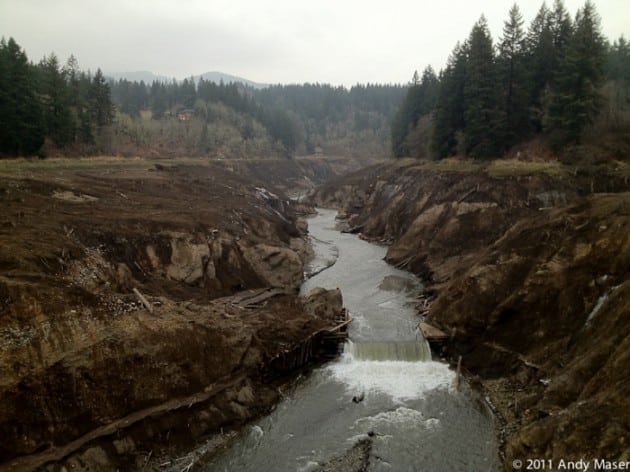 Looking upstream from Condit dam after the blast, revealing the old "Coffer Dam"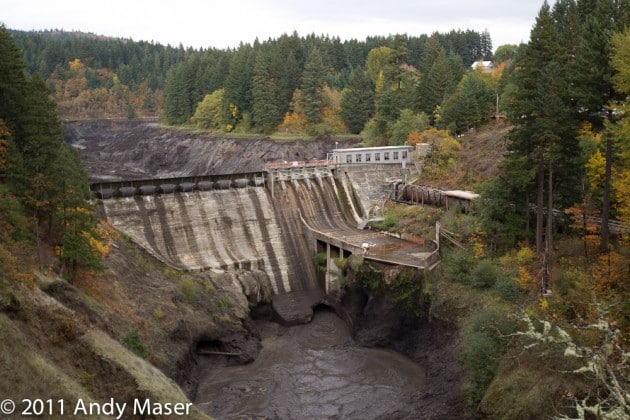 Condit Dam post-blast
Six months later, the river has made its own course through the valley, and is now coming into it's own. The dam itself is being removed one piece of concrete at a time, and the major event right now is the removal of the old coffer dam before spring fish runs.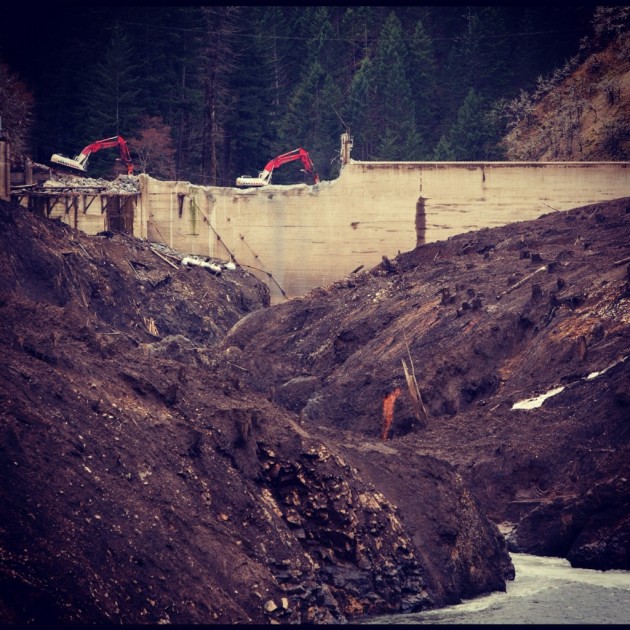 Downstream of the dam, the river has eroded a meandering channel through the deposited sediment, and is starting to look like a natural stream. Upstream at Northwestern Lake, crews have been working hard, and have officially OPENED the temporary boat ramp for the lower White Salmon Take-out. Â However, Pacificorp urges paddlers to be aware of construction fencing and traffic.

Then and Now: Looking upstream from the bridge at Northwestern Lake

Then and Now: Looking downstream from the bridge at Northwestern Lake
Keep your eyes peeled for another post in the next few months as we keep an eye on the White Salmon river and its changes as the Condit Dam is removed. It will be interesting to see what is under the Condit Dam, and what rapids are revealed on the Lower White Salmon.