For me, kayaking is the best of all possible metaphors for understanding and guiding my approach to life. For a long time I have been contemplating a big change in my life. But I haven't been able to clearly see my goal, so I have been unclear about how to start. As in so many other instances, kayaking provided me with an answer.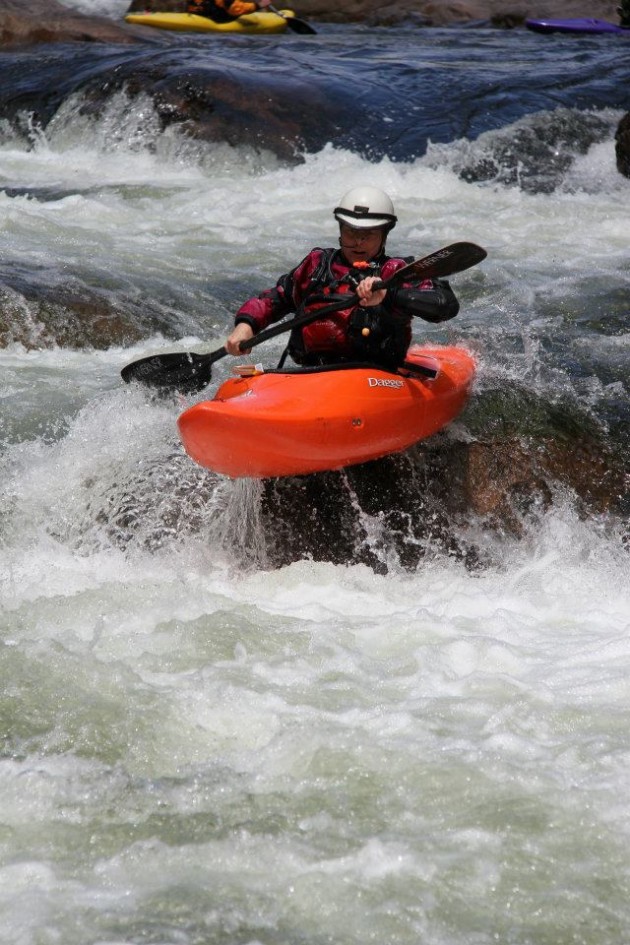 In a recent steep creeking clinic we learned about breaking down those big moves. You can't always see where you need to come out from the top, and you can't always stop to scout. You need to scout on the fly and break it down into small moves and take it one move at a time, learning more about what might be ahead as you go. And, sometimes, you'll get to a point when you just have to move forward and trust in yourself that you have the skills to manage whatever unseen challenges the river, (and life) offers as you encounter them.
River people are the heart and salt of the earth. No matter a person's politics, religion, social or financial status, paddling gives us all a common context for understanding, relating to, and appreciating one another. I feel at home when with paddlers on a river, no matter where we are!