Kayaks, also known as brightly-colored tupperware, come in all shapes and sizes. Long, and skinny, short and spud-like…how do you know which one is right for you?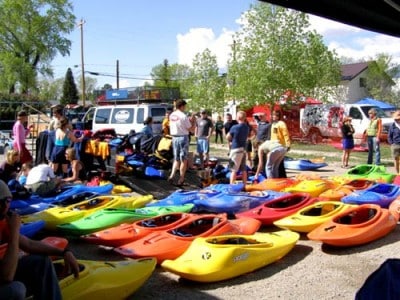 Before you buy, think about your paddling goals. Are you wanting to paddle strictly whitewater? Will you want to carry gear with you –how much? Do you want to run waterfalls, or try out some cool freestyle moves? Would you like to simply paddle downriver and enjoy do a little sightseeing along the way? Mull it over, and if you don't have a clear answer, that's okay. You can always change your mind!
The three kinds of whitewater kayaks:
When you walk into a kayak shop, chances are you will be overwhelmed with all of the different colors, shapes, and styles of kayaks. In general, each of those kayaks stacked along the wall can fit into one of the following categories: Playboat, River Runner, Creekboat.
Playboat: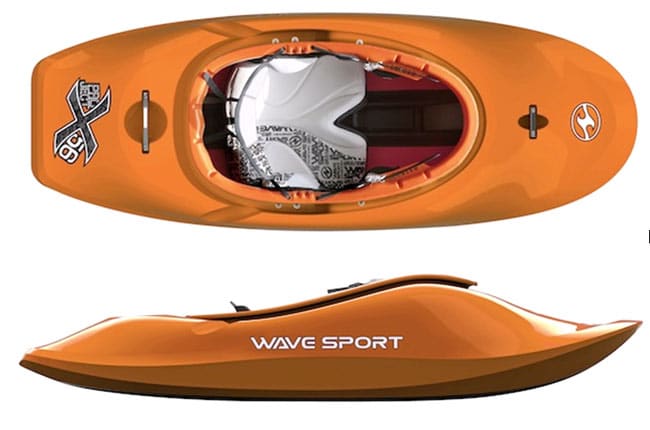 Freestyle Kayaks, also known as playboats are short, highly manueverable kayaks designed to surf waves and holes. Noticeable features include a flat hull, hard edges, and a short, turned-up bow and stern (rocker), which combined, allow the boat to "pop" out of the water and get aerial. Downside: playboats tend lack the speed and stability necessary for navigating difficult whitewater.
Check out what freestyle kayaks can do:Â Dane Jackson Freestyle Kayak Video
River Runner: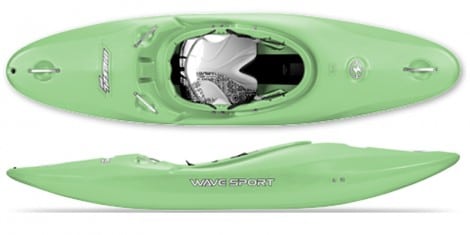 River Runners are the SUV's of kayaking. They are beginner-friendly, and easy-to-use, as they share design elements with both freestyle and creekboats: Flat hulls, edges, gradual rocker profile, moderate volume. Designs vary: some are long and fast like such as Wave Sport's Diesel, while some are short, and more playboat-like, such as Wave Sport's Fuse. A great all-around kayak – does a little bit of freestyle, and a little bit of creeking!
Creekboat: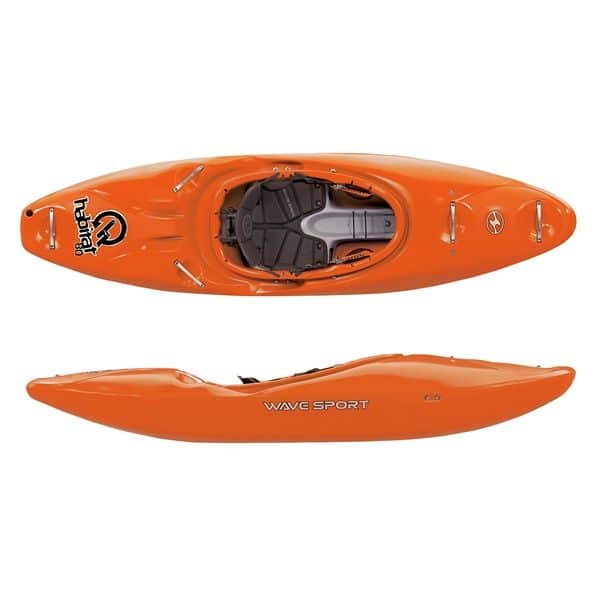 Creekboats get their name from the steep creeks and waterfalls they were designed to descend. The bulbous design is intended to maximize cargo capacity, safety, and bouyancy while on the water. In general, with a high rocker-profile, soft edges, and blunt tips, creekboats are designed to be manueverable, forgiving and stable in all whitewater. Downside: It is virtually impossible to do any freestyle tricks in a creekboat.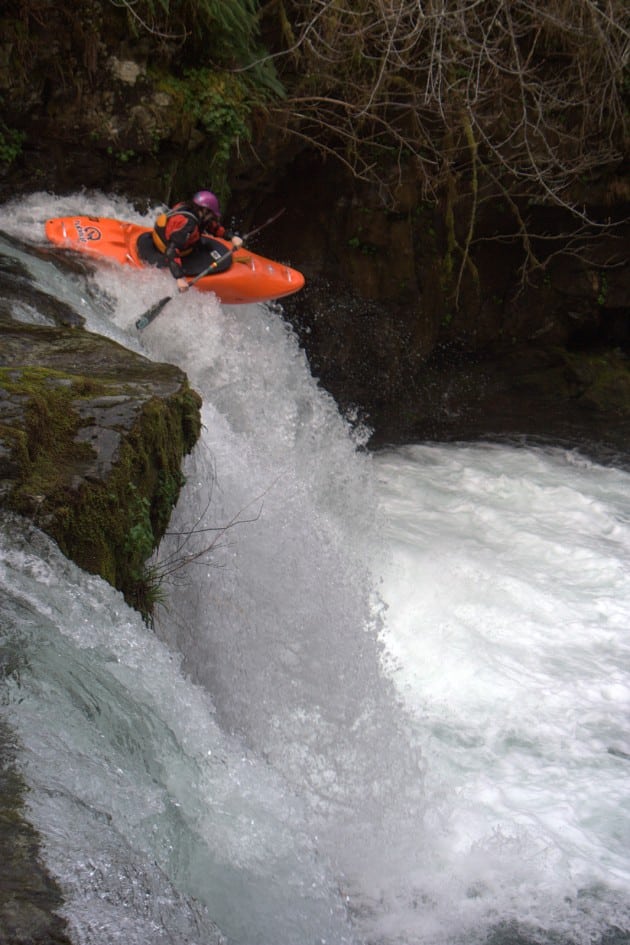 Despite all of these different shaped and sizes, the rule of thumb for kayaks is the following:Â the longer the boat, the faster it will be. The wider the boat, the more stable it will be.
Think you have an idea of the kind of kayak you want? The next step involves going to your local kayak shop, finding the right size for you (Small, Medium or Large), and demo-ing a few. DEMO, DEMO, DEMO! While two kayaks may look the same, they can paddle completely different. All in all, remember to choose your favorite color, enjoy the process and have FUN!
Got any tips or tricks for finding the right boat? Feel free to chime in!