Christine Johnston Shares Her Story
Kayaking is a true treasure. And it is one of those rare treasures that continue to grow the more you share it with others. As I reflect on my first experiences in a kayak, I remember the kindness of friends and even strangers that lent me gear, helped drain my boat after swims, doled out patience as I fearfully struggled to find my roll, shared paddle tricks and shuttles, encouraged and challenged me to better understand how to make moves, clean-up lines and enjoyed glorious days on the water.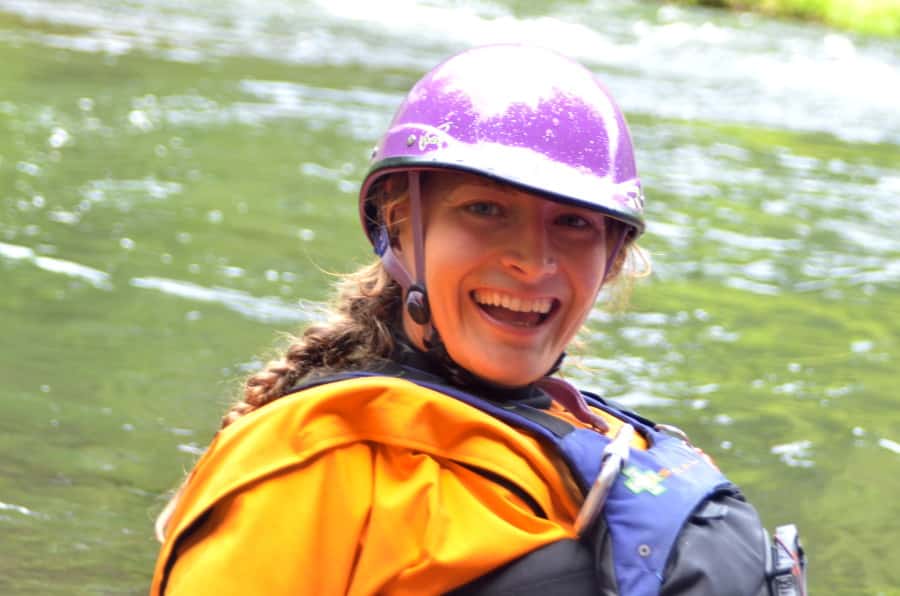 Two of my most influential and encouraging friends throughout this journey have been JR Weir and Lori Turbes. The care and fun that they exude help even the weakest paddler, such as myself, learn to relax, enjoy and improve. It was the spring of 2013, put-in for the day stretch of the Illinois, when I first learned that Lori and JR became the new owners of Sundance Kayak School. I knew at that moment that I wanted to be involved. Therefore, spring 2014, I signed up for the 5 day, ACA Kayak Instructor course hosted by Wet Planet in White Salmon, Washington and taught by JR and Lori. This was the best decision I have made in my pursuit of kayaking!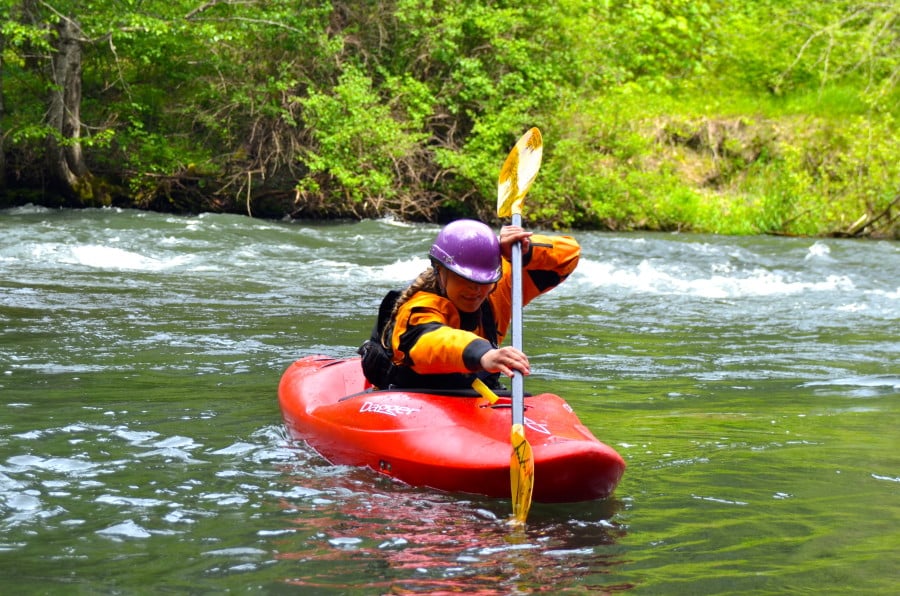 As a fairly inexperienced kayaker, I was very nervous about what to expect and fearful that I would struggle to keep up with the group but I decided I simply had the most to gain and would absolutely improve my own kayaking skills. The first day we met in a classroom and our group of six students quickly felt like a team embarking on an adventure. We dove into discussing learning styles, deciphering our own styles and how to connect and teach to others. That afternoon we partied on the flat water, breaking down the technique of strokes and braces. We even had video footage and review of each student demonstrating their paddling, gliding and rolling. This was extremely helpful. Once we reviewed, relearned and applied proper technique for demonstrations we began teaching! Throughout the week we all had the opportunity to present river features, safety and kayaking concepts. With helpful feedback we developed interactive and effective 3-5 minute presentations, on and off the water.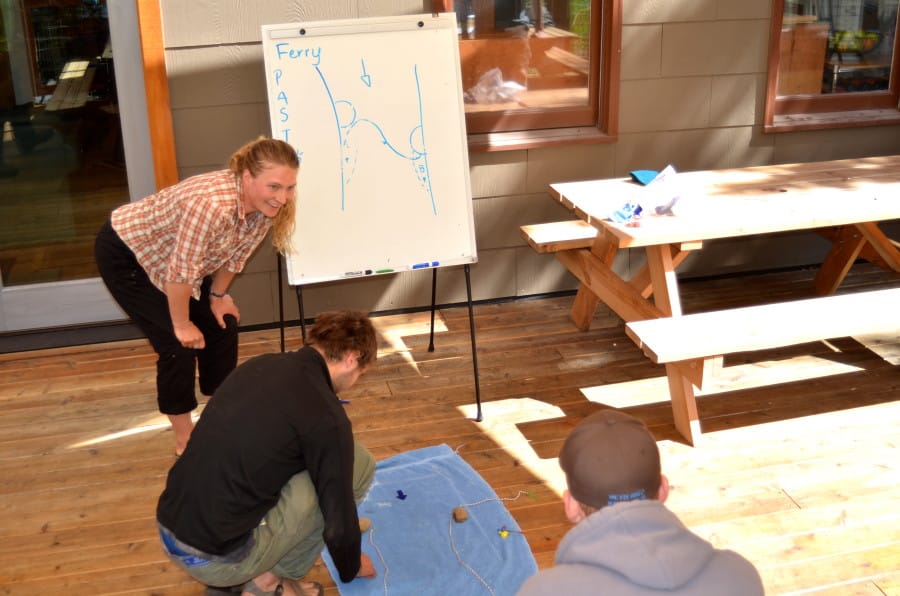 One of the greatest concepts I learned from this course was to remember that with each kayaker, fear is always present. Therefore it is important to learn and understand the difference between teaching to fear and teaching fear. From the very description of a move throughout the demonstration, clarity and encouragement are indispensable. Through numerous progressions, JR and Lori showed us how to build trust with students and guide comfortable and empowering learning situations. Ultimately, feedback from the river will always be the best learning tool therefore, our role as instructors is to set students up for success as they apply skills and experience their own facilitated discovery.
As the week came to an end, the entire team of student instructors collaborated to develop a 2-day curriculum for a beginner kayak course. The most challenging part was consolidating all the great information, drills and games we wanted to share into our timeframe. For our graduation day we put on our instructor hats and ran through our curriculum with Lori and JR as our vulnerable first time students. Needless to say, our knowledge, skills and patience were put to the test and it was awesome!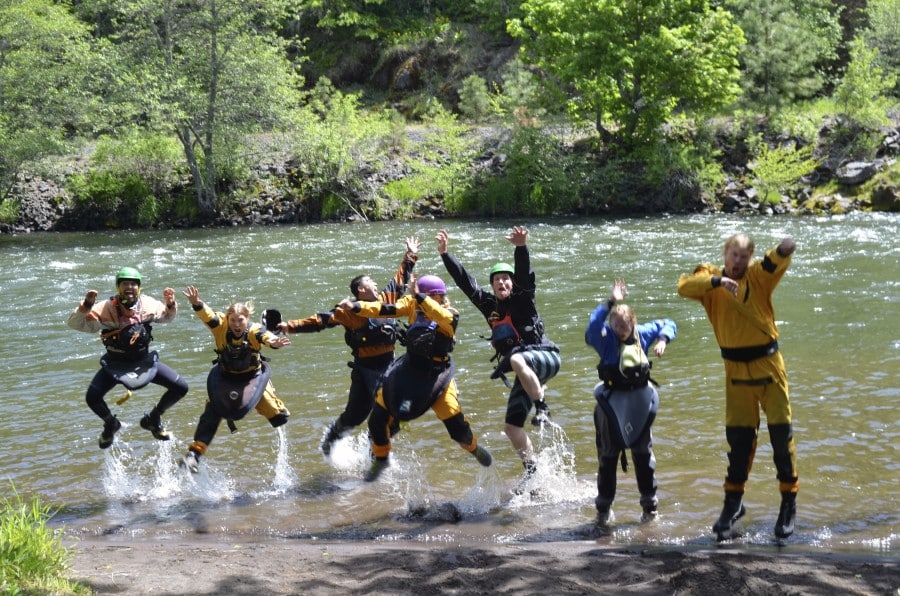 This ACA course was perfect! Lori and JR are both competent, fun professionals each with a beautiful wealth of helpful knowledge, experiences and tricks. Those two can take any piece of drift wood and transform them into an elegant water worthy captain. Because of this course and my remarkable friends I am strengthened, fueled and stoked to pass on a bit of my positive experience with others.