It's hard to believe 2014 has already come and gone.  We just completed our first year as owners of Sundance Kayak School. We are thankful to our instructors, students, partners and supporters who made this year a success. Here are some of the highlights:
ACA Kayak Instructor Course in Michigan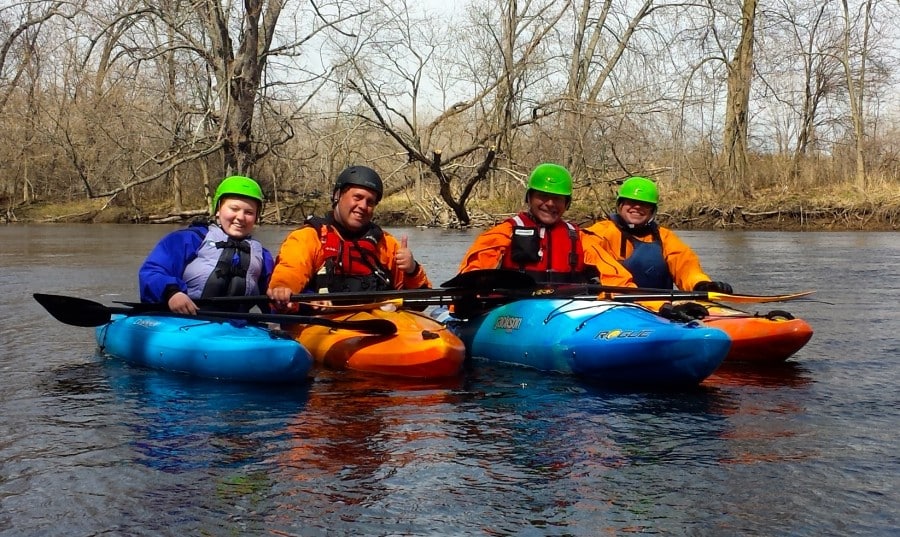 Scott Fraiser, of Highland River Adventures, hosted an ACA instructor class in Eaton Rapids, MI.  One of the coolest things about Highland River Adventures is their dedication to adaptive paddling programs.  This past September they hosted the ACA adaptive paddling summit and we hope to become more involved with this program in future years.
ACA Kayak Instructor Course in Washington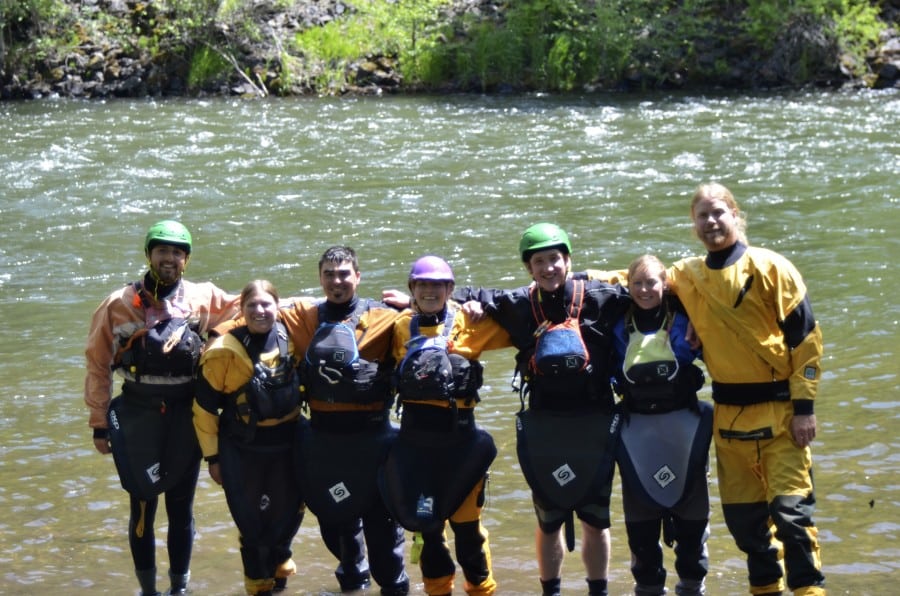 Wet Planet Whitewater Center in Husum, WA hosted another ACA Kayak Instructor Class.  This was our second year working with Wet Planet and their talented staff.  It's rare to have a class where the instructor candidates come with so many years of personal paddling and informal teaching experience.  Sundance's own Chrissy Johnston attended the class and became a certified kayak instructor!  Get ready to see Chrissy on the water even more next season.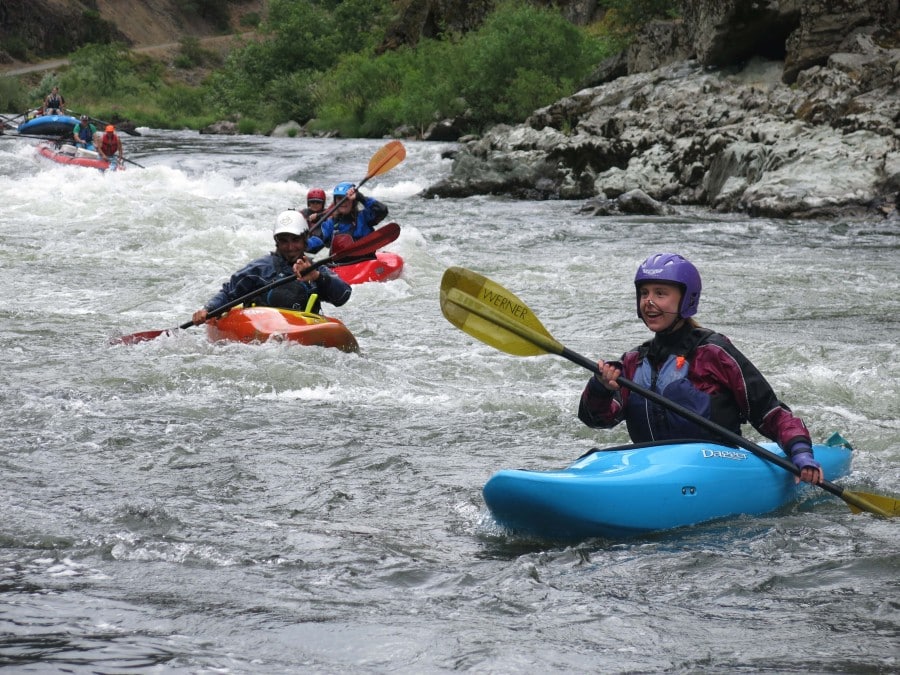 In June we had one of our more unique trips. It was a small trip comprised of Sundance's longest guests and a few new friends.  The reason it was so unique was the diversity of boats the water.  We had some boaters along for private kayak instruction, some kayakers who knew the river well and enjoyed surfing their favorite waves, an inflatable kayaker (who by the end was in a hardshell), and a few rafters along to relax, enjoy and capture some amazing photos. Let us know if you'd like to organize your own chartered trip and personalize your Rogue River experience.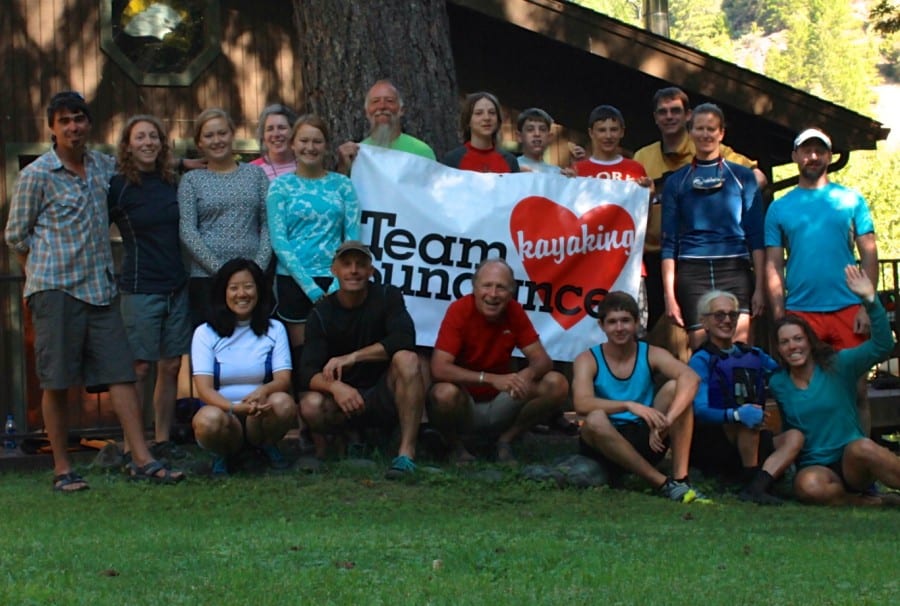 Our beginner kayak school was a huge success! The Riverhouse, the historic Sundance lodge, was filled to the brim with kayakers.  Paddlers with various levels of skill, from total beginners to some who are getting back in their boat for the first time in over 13 years.  With a variety of different river sections to choose from, we split into small groups for more personalized instruction, taylored to the skill levels and goals of each paddler.  There is still space available in our 2015 4 Day Beginner School and 9 Day Beginner School.  Some dates are filling quickly so inquire early if you're interested in joining us next summer.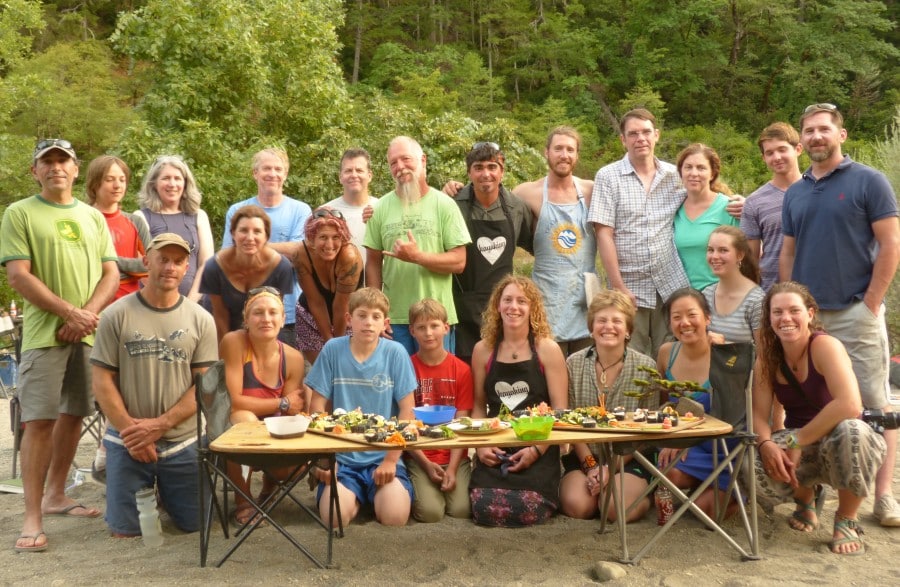 The intermediate kayak school was comprised of a talented group of enthusiastic paddlers. We brought in kayak instructor expert Andy Round to challenge the kayakers.  Each day they focused on various intermediate and advanced skills and concepts. Due to the general pool drop nature of the Rogue River, they were able to push their skills and maneuvering while staying in their comfort zone.  Our August 2015 Intermediate Kayak School is almost full but their is still space in our June and July classes.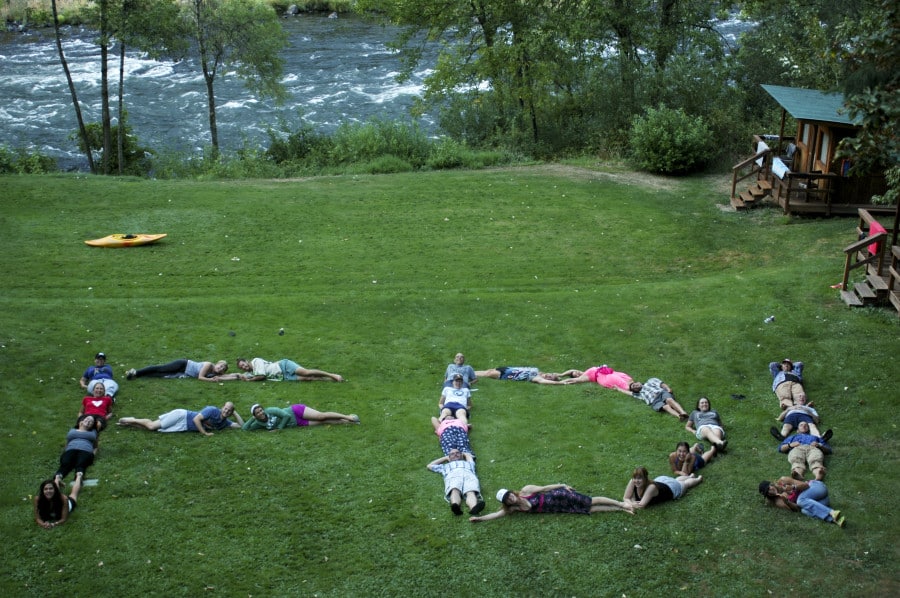 This is always a huge highlight of our summer.  This year Sundance hosted 2 First Descent Camps for young cancer survivors.  They've all faced their worse fears fighting cancer so they always arrive at Sundance with more dedication and determination than ever.  This is a life changing event for both the participants and staff. We would encourage you to learn more about First Descents and ways you can help give this experience to other young cancer survivors.
New in 2014! McKenzie River Beginner School
We're constantly looking for rivers that would be good for teaching kayaking and this year the McKenzie River took the prize.  With it's amazing water clarity, and miles of class 2-3 whitewater, the McKenzie is a paddling gem.  Check out our 2015 dates and explore another river with Sundance.