Length: 5 Days
Season: Year-Round
Includes: Paddle Raft AND Rowing assessment
Cost: $495
Not Included: Raft and equipment (please inquire if you need these items)
BOOK NOW
Dates/Pricing
Also check out the
ACA Kayak Instructor Certification
It's here! Sundance Kayak School proudly introduces our newest professional training course, the ACA whitewater rafting instructor certification workshop. The Whitewater Rafting paddle/oar course is designed for individuals interested in teaching the skills required to efficiently navigate a raft on rivers with class I-III rapids. This class is great for Trainers, guides, instructors, coaches, river parents, and anyone who likes to let their fellow boatman "take the sticks" once in awhile.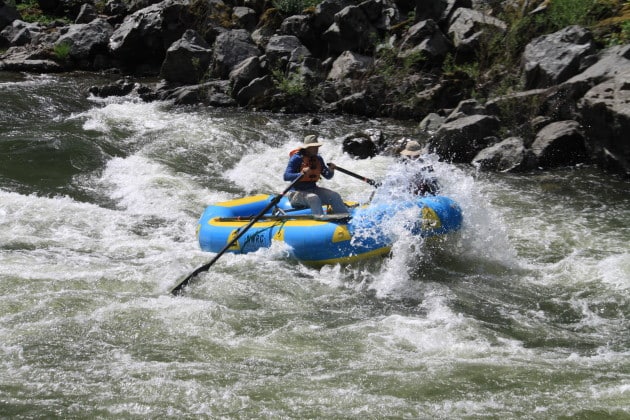 The course includes advanced river reading, safety considerations, and rowing techniques. We will explore a variety of teaching topics, including methods for teaching hard skills and for boating concepts. You will learn what goes into giving great presentations both on and off of the water and have opportunities to practice teaching skills. This is also a good time to hone your own personal rowing skills and technique.
You will be tested on your teaching ability, technical knowledge, and your ability to perform rescues and maintain safety as it applies to rafting classes. You will also be tested on your personal rafting style, modeling ability, and skill.
This class is tons of FUN! This is a great opportunity for personal paddling and instructional growth. In addition to developing your technical skills, candidates will also hone their "soft skills" in order to become a more perceptive and flexible teacher.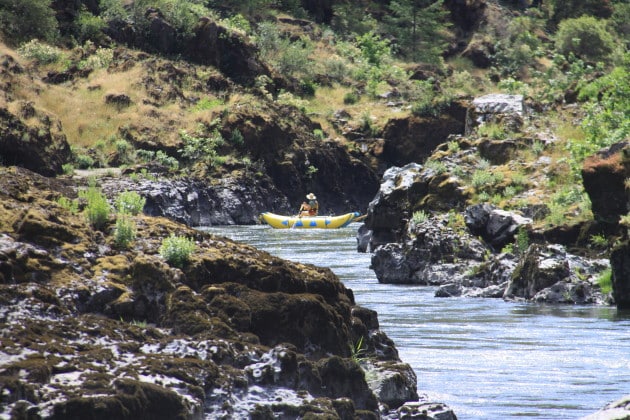 This class is designed to develop instructional and personal paddle/rowing technique, and to prepare you to teach the sport of rafting at the highest standard. It is about building great instructors and effective mentors. We emphasize safety and fun, while building creative progressions for success.

Prerequisites:
18 years or older
Current ACA member in good standing
Able to independently complete all skills, activities and rescues listed in the ACA
Instructor Criteria documents found HERE!
Be able to effectively communicate, including effective verbal communication
Be able to manage all personal care and mobility independently
Taking an ACA SWR class for further training on rescue is strongly suggested as is WFR or WFA at minimum.

The ACA
The American Canoe Association (ACA) is a worldwide organization, dedicated to promoting safety and education in paddlesports. It is the gold standard for kayak instruction in the country. ACA instructors enjoy member benefits through the ACA such as pro-deals, discounts, recourses, and access to affordable insurance for your classes. With this certification, you will have everything you need to start teaching classes for yourself. This is your opportunity to promote paddle sports, spread the love of kayaking, and have a job doing what you love!
Taking a Rafting instructor course is a way to take your personal boating to a whole new level – as you may know, perhaps the most effective way to learn something is to teach it to someone else. If you are already helping other people row, wondering "what is the next step in my own progression", this is it. For more information about instructor certifications, or to register with the ACA, visit the ACA website at www.americancanoe.org.
Sundance Kayak School has been well known as a center for learning and cutting-edge instruction for almost 4 decades, and we are committed to leading the industry into the future.