Length: 2 Days
2022 Course Dates:     

July 23rd-24th
August 13th – 14th
August 27th – 28th

Includes: World-class instruction and required gear
Cost: $425 per person
Interested in learning to whitewater kayak? Join us for our 2 Day Intro to Whitewater Kayaking class. You will learn a lot of kayak basics over these two days so come ready to spend full days on the water!
Prerequisites: No previous experience is required! This intro to whitewater kayak class on the Rogue River is designed for those of you interested in learning to kayak, or those of you interested in refining your basic skills. Perhaps you have taken an beginner kayak course before but still need to hone those basic skills. If you have little or no on-water experience and are looking to refine your technique and improve your strokes, this is the course for you!
Topics Covered:
Gear Needed for Kayaking
Basic River Safety
Wet Exits (Getting out of the kayak is easier than you think!)
Hydrology and Reading Water
Strokes: forward, reverse, draw and sweep
Bracing and Edging
Maneuvering the Kayak: eddy turns, ferries, peel outs
Swimming and self rescue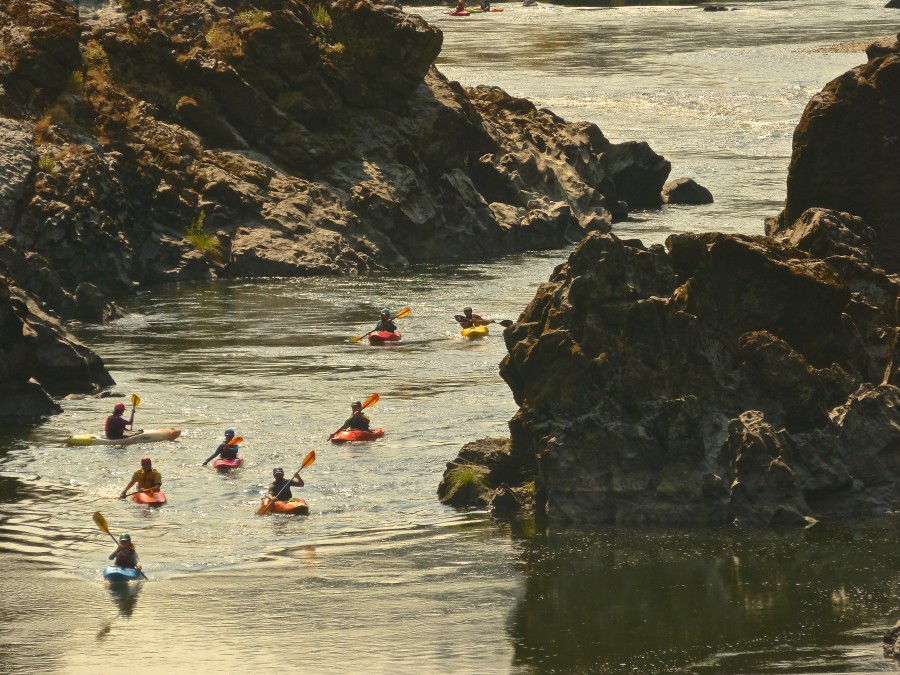 Day 1: You'll spend the first part of the day learning the basic mechanics of whitewater kayaking. You'll practice paddle strokes, wet exits, and basic river safety on a calm section of the river. We'll practice the skills you learned by kayaking a short section of river in the afternoon.
Day 2: This day will focus more on maneuvering the kayak using the paddle strokes you learned on the first day. It's all about building your skills and progression, practice makes perfect! You'll kayak a section of the Rogue River practicing and applying your skills to different river features.