Length: Custom
Season: June – September
Includes: World-class instruction and all required equipment
Cost: $265  Full Day   $205  Half Day      (click "book now" to see our group rates)
Looking to improve your personal kayak skills? From beginner to advanced instruction, our kayak instructors will help you fine tune your skills on an Oregon kayaking adventure. You will get the personal one-on-one attention you're looking for. Whether you're wanting a lot of pool time or a full day on the river – the choice is yours!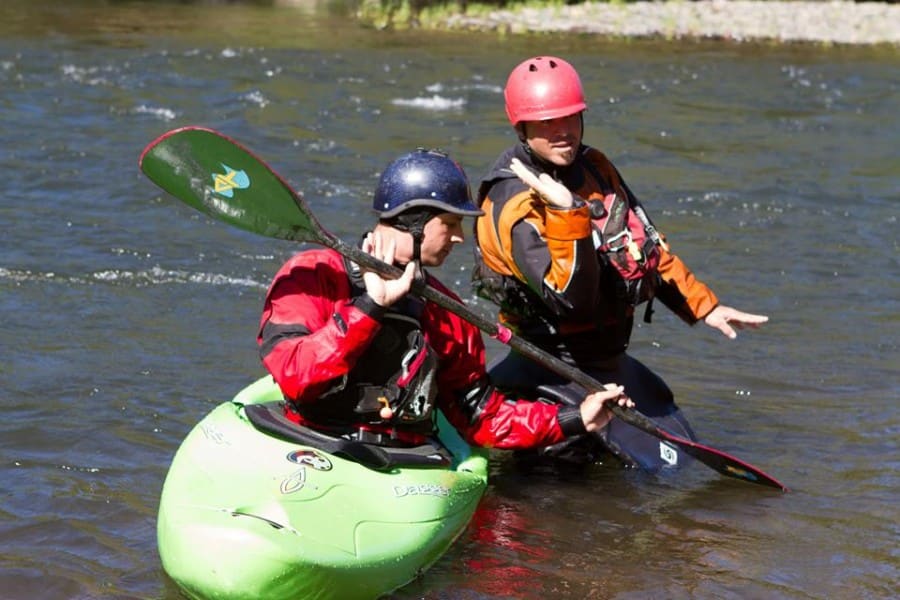 Class Details:
Our kayak lessons start at 9am but, since this is a private kayak lesson, you can let us know what works for you. Typically, a full day of private instruction runs from 9am to 430pm with a lunch break in between. If you're looking for more or less time during the day, just let us know! Half day lessons typically run (Morning) 9am to 1230pm or (Afternoon) 1pm to 430pm.
Your kayak instructor will start the lesson by getting to know more about you and your goals for the day. You will have an opportunity to share your strengths and weaknesses with your instructor, and discuss anything that you want to accomplish. All of this information will be used to help your kayak instructor choose the best plan for your day.
There are several Oregon river kayaking sections to choose from based on your goals. Once on the river you will have the chance to work on your strokes and technique and receive the critical feedback you're looking for.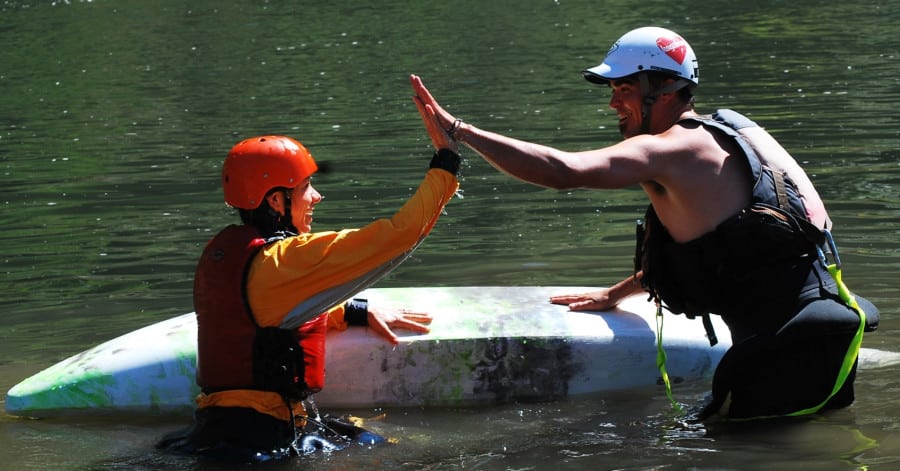 Our Instructors:
All of us at Sundance Kayak School recognize the importance of you having a positive experience. We love what we do and take pride in providing the best instruction around. All of our instructors are ACA Certified. The American Canoe Association (ACA) is the recognized standard for kayak instruction. To learn more about the criteria and standards our instructors must meet to achieve this certification, please visit the ACA website: www.americancanoe.org.