This year was the 29th annual Clackamas River Festival, a two day festival on the Upper Clackamas River outside Portland, Oregon. The two day event features various drift boat, cataraft, raft and kayak races, such as: R4 and Kayak Downriver races, an oar boat slalom, a cataraft freestyle rodeo, and many other events. In addition to the races, it is a great festival for the young and old to meet new paddlers, try new boats, and learn technique at various on water clinics. This last weekend Team Sundance showed up in full force, as Zach Collier competed in virtually every event and placed well (I'll let him do the bragging!).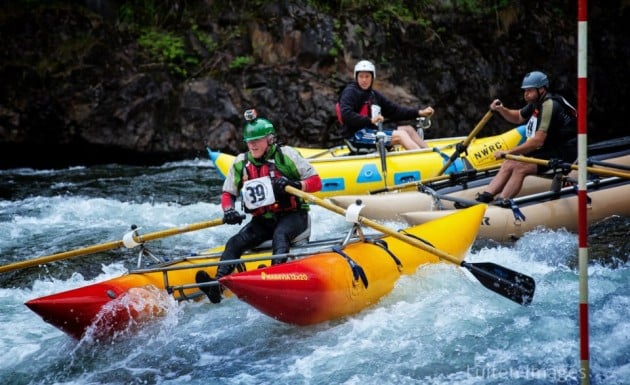 Val's Volleyball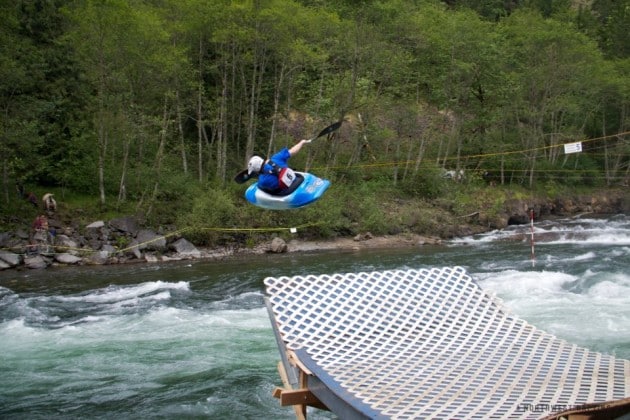 Zach Collier of Sundance Kayak going big off the Big Air Ramp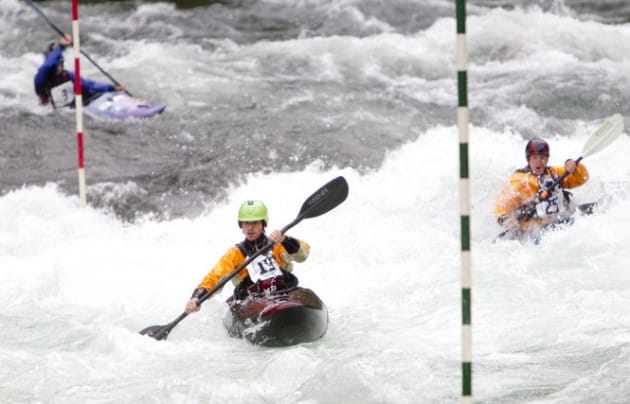 Mass Start Kayak Race (Photo: Ross Hamilton)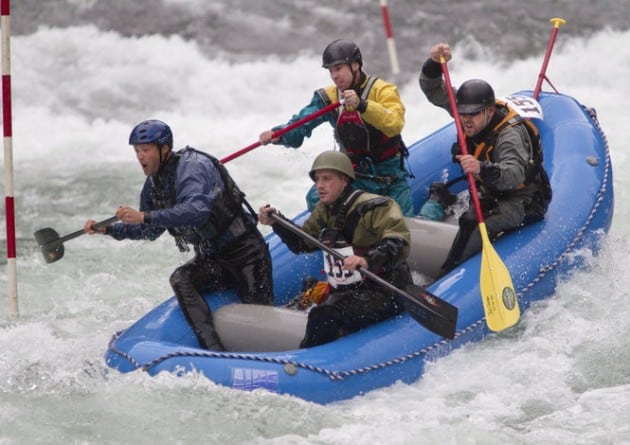 Rafters making their way through the gates (Photo: Ross Hamilton)
After a full day of mountain biking Saturday, I showed up Sunday to race the Downriver Kayak Race. Despite only four of us racing, we battled it out 5 miles from Fish Creek to the finish line below Bob's Hole. Darren Albright placed first, myself second, and two up and coming younger paddlers rounded out the pack. Complete results and times for all events to be posted shortly.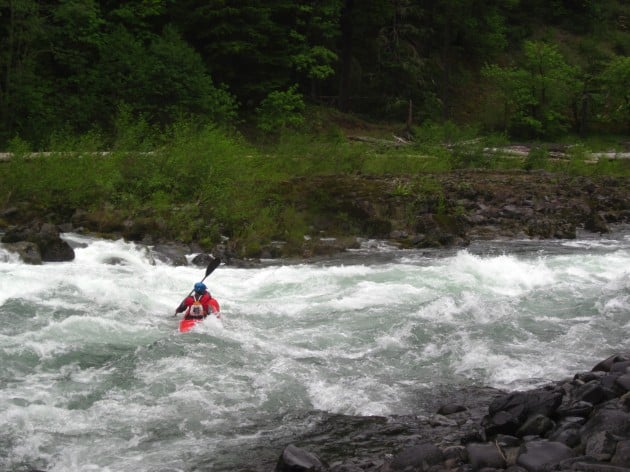 Myself, mid-downriver race
The Clackamas River Festival is a great event! While most whitewater festivals in the area feature class IV/V rapid, the Clackamas is a little friendlier, offering Class III whitewater and great spectating opportunities. This makes it more of a family oriented event, as everyone comes out either to spectate, or paddle themselves. If you're in the area next year, consider checking it out!
For more info on the event: CLICK HEREÂ 
Happy Paddling!